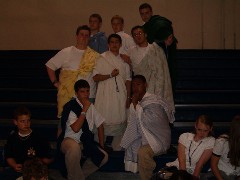 Caesar's guys, we call our selves "When in Rome"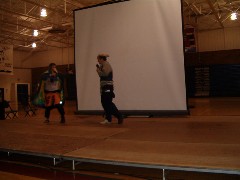 The Imitation brothers gearing up for another imitation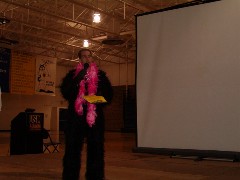 Br. John Hilton, our session director, in a snazzy suit
Yeah, Br. Hilton is wearing a mullet wig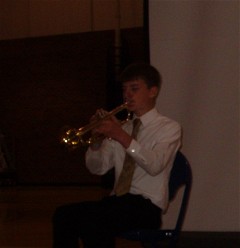 This guy played the 007 theme on his trumpet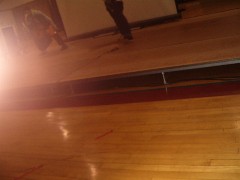 this is a nice shot of the hard-wood floors in the USM gym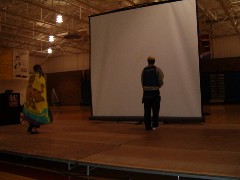 My favorite imitation was the toasters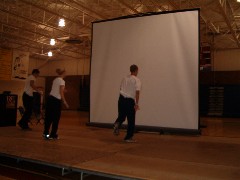 These people could dance really well, almost as well as "When in Rome"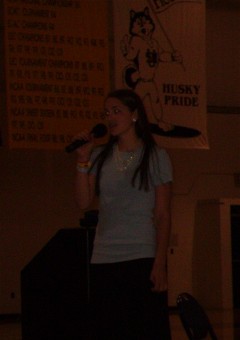 Amy did a really good job singing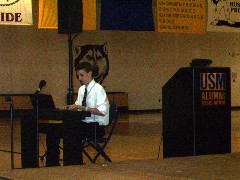 this guy played the piano from memory, and it wasn't half bad