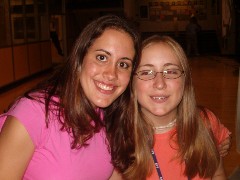 Ashley and Juli at the dance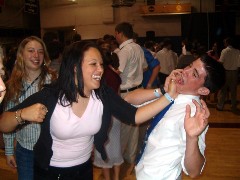 This is why Kera is so awesome, that guy just asked where the water fountain was! J/K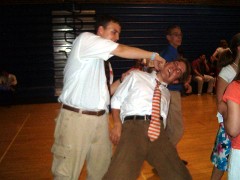 This is just a quick pose for a picture, I would never punch anyone like that!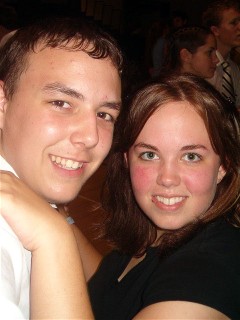 Another one of my favorite pictures, Molly and I dancing, the coolest part is, I took the picture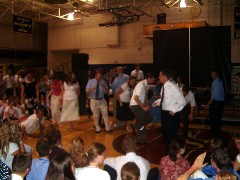 Here's the dance-off between the counselors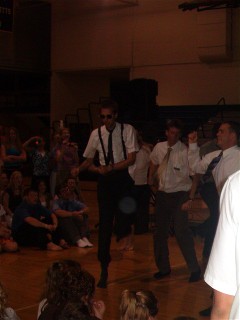 Royce, Bustin' a move!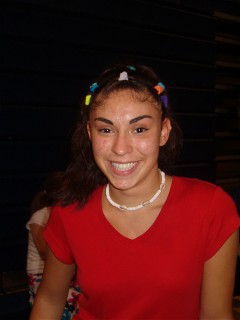 Knar, Laurels class president in the Exeter Ward!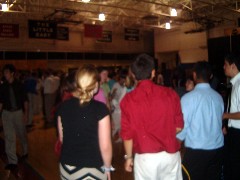 A nice picture of the backs of people's heads, bravo
Travis with his cool glasses, he won the dance contest at the Hartford CT EFY back in 2003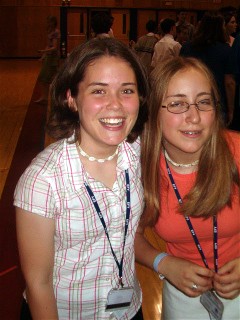 Shelly and Juli, they're sisters, can you tell?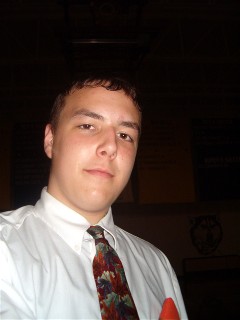 And to finish off my pictures, a self portrait